by Bruce D. Groves
On August 16, 2012, OSHA issued its criteria of when an employer could be removed from their Severe Violator Enforcement Program (SVEP). The SVEP has been in effect since June 2010, replacing OSHA's
much-criticized Enhanced Enforcement Program
(EEP). The SVEP is intended to focus the agency's enforcement resources on those employers believed to demonstrate "indifference" to their responsibilities to workplace safety by committing any of the following: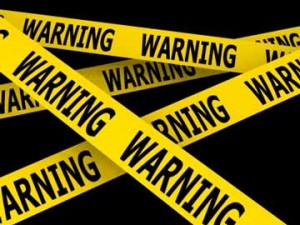 Any violation categorized as "Egregious"


One or more Willful, Repeat or Failure-to-Abate violations associated with a fatality or the overnight hospitalization of three or more employees


Two or more Willful, Repeat or Failure-to-Abate violations in connection with a high emphasis hazard (generally speaking, the subjects of OSHA's special emphasis programs, including falls, amputations, grain handling, etc.)


Three or more Willful, Repeat or Failure-to-Abate violations related to Process Safety Management (prevention of the release of a highly hazardous chemical)


Considering that OSHA's mission is to not only to protect worker safety, but reduce workplace hazards through both enforcement and outreach, recognition of an employer who turns their safety efforts around and improves working conditions for employees is good policy. Generally, an employer may be considered for removal from the program after:


A period of 3 years from the date of the final disposition of the SVEP inspection citation items including: failure to contest, settlement agreement, Occupational Safety and Health Review Commission final order or court of appeals decision; and


All affirmed violations have been abated, all final penalties have been paid, the employer has abided by and completed all settlement provisions and has not received any additional serious citations related to the hazards identified in the SVEP inspection at the initial establishment or at any related establishments.


In the event an employer fails to adhere to the terms and provisions of the agreement, the employer will remain in the program for an additional 3 years and will then be reevaluated. Except in cases where national corporate-wide settlements are involved, approval of the employer's removal will be at the discretion of the regional administrator or designee and will be based on an additional follow-up inspection and IMIS/OIS data.
For more information visit
http://s.dol.gov/VD
.