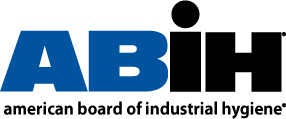 On October 27 that Certified Industrial Hygienist Nicole Greeson was elected as the new chair of the American Board of Industrial Hygiene (ABIH).
Greeson—who has been with the Board since 2011 and has also served as Vice Chair as well as on the ABIH Nominations and Exam Audit Committees—graduated with an MS in Environmental Sciences/Industrial Hygiene from UT-Houston, and a BSPH in Environmental Science from the University of North Carolina, Chapel Hill. She is currently a Safety and Health Specialist at Duke University with over a decade and half of experience in health and safety in academia and the electronics industry.
Prior to her promotion to Chair, Ms. Greeson was a member of several committees, including AIHA's Laboratory Health and Safety Committee, and Students and Early Career Professionals Committee. She has also been made Vice Chair of the newly minted Mentoring and Professional Development Committee. Greeson, a graduate of the AIHA Future Leaders Institute, has served in several organizations prior to her tenure at the AHIB.
Greeson is succeeding Dr. Mark Finn—who has since assumed the mantle of Past Chair—and will be leading a group comprised of ten board members, eight of whom have acted as directors for the Board previously, and will each serve a four-year term. Certified Industrial Hygienist Susan Ripple has been elected as Vice Chair in Ms. Greeson's stead.
Emilcott would like to congratulate Ms. Greeson in her achievement. We recognize the importance of Board Certification and encourage this attainment for our staff. All Senior Project Managers are Certified Industrial Hygienists, Certified Safety Professionals or Certified Hazardous Materials Managers from a variety of industry backgrounds. All support EHS Staff hold degrees in the environmental or applied sciences, from well-established university programs—helping Emilcott to be a leader in the fields of industrial hygiene and environmental health and safety for over 25 years.