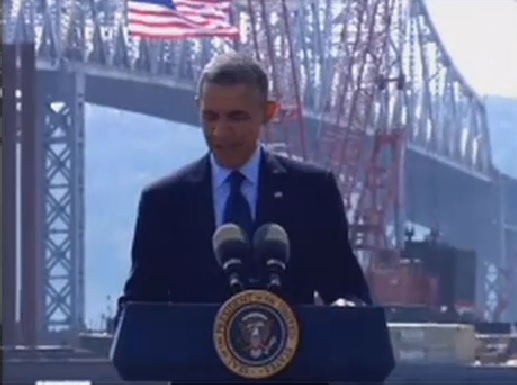 On May 14th, only 50 yards from where President Obama gave his speech in the shadow of the Tappan Zee Bridge, a state-of-the-art environmental monitoring station measured dust, noise, and vibration—all part of the plan for this infrastructure improvement project—to ensure public, personnel, and environmental safety.
This station is one of 11 stations—all part of the GreenlightTM Environmental Monitoring System—which has been strategically positioned on both sides of the Hudson River to ensure construction at the new bridge has minimal adverse effects on the surrounding community. Construction at the new Tappan Zee Bridge is the first project of its kind to place environmental monitoring stations in surrounding neighborhoods for the safety and protection of the public.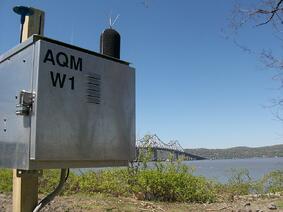 Unique in its ability to track and report data in real time, the GreenlightTM Environmental Monitoring System operates 24 hours a day, 7 days a week and can alert site personnel when noise, dust, and vibration reach or exceed the threshold set for this project. This system is so sophisticated that even during President Obama's speech, the sensitive GreenlightTM System sensors detected a slight increase in background noise levels of 4 decibels as well as a 200 % increase in particulate levels in the area (see charts).
GreenlightTM System results are updated every 30 minutes at the New New York Bridge Website.
The new Tappan Zee Bridge environmental monitoring project has started a trend in gathering real-time data to ensure public and personnel safety personnel as well as protect and improve the environment.