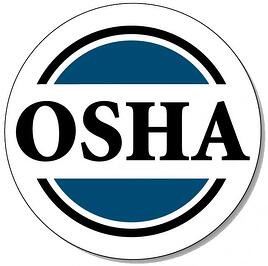 The federal Occupational Safety and Health Administration (OSHA) is pulling back from inspecting small farms due in large part to Congressional pressure. In response to criticism from several Congressional members that such inspections are not needed and costly to small farms, OSHA stated in a recent letter to Congress that it has no interest inspecting farms with less than 10 employees.
OSHA has been prevented from regulating occupational health and safety of small farms since 1976. OSHA inspectors are not allowed on small farms with less than 10 employees. Yet an OSHA memorandum from 2011 drew controversy when it was interpreted to mean that OSHA intended to regulate small farms. Eventually, OSHA withdrew the memorandum and stated that it had nothing to do with the agency regulating small farms, rather it was to provide clarification on agency policy. Congressional members, such as Representative Kristi Noem of South Dakota, were glad that OSHA withdrew the memorandum, as they said this will avoid any confusion on the matter.
On a related matter, OSHA withdrew its case against a Nebraska small farm, Niobrara Farms, which had been targeted by OSHA and would have faced $132,000 in fines in regard to the safety of the farm's grain bins.
Groups such as the American Farm Bureau Federation have been advocating to Congress that OSHA has been over-reaching in inspecting small farms.
OSHA is not the only federal agency that ran into opposition when an agency's efforts are interpreted as an attempt to regulate the occupational health and safety of small farms. Several years ago, the Environmental Protection Agency (EPA) once declared that it was seeking to regulate dust to such an extent that farmers would have had a difficult time digging their fields unless it had recently rained. In response, the Farm Dust Regulation Prevention Act was passed by the U.S. House of Representatives, after which EPA reversed course in regard to small farms.
Check out more information about OSHA, or contact us.