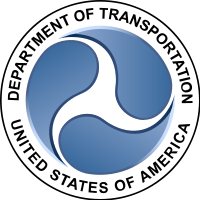 The DOT has listed its requirements for Clean Natural Gas fuel containers as regulated by Standard 304. The standard is aimed at reducing death and injury from fires that may result from leakage during and after crashes and applies to CNG used as a fuel on any motor vehicle.
CNG is stored for use as fuel in four different types of containers:
Type 1 is quite simply a composite, non-metallic container.
Type 2 is a metallic liner with an overwrap made of carbon fiber or fiberglass applied in a "hoop wrap" pattern over the liner's cylindrical sidewall (does not include the domes at the ends).
Type 3 is a metallic liner with a carbon fiber or fiberglass overwrap applied in a full wrapped pattern over the entire cylinder, including the domes.
Type 4 is identical to Type 3 except that the liner is non-metallic.
The test procedures for these containers include tests for Pressure Cycling, the Burst Test, the Bonfire Test, and the Labeling Requirements.
Pressure Cycling: This test evaluates the container's durability. It requires it to withstand 18,000 cycles of pressurization/depressurization based on 15 years of service, 4 refuelings per day, 300 days per year without leakage.
Burst Testing: This test evaluates a container's initial strength as well as its resistance to degradation over its lifetime.
Bonfire Testing: This test evaluates the pressure relief characteristics of a container (primarily due to increases in temperature). It tests the fire protection systems such as container valves, pressure relief devices, and integral thermal insulation. These must prevent container rupture when subject to specified fire conditions as listed in the design.
Labeling Requirements: The container must have permanently affixed labels bearing the following information:
Full contact information for the container's manufacturer including name, address, and telephone number.
The month and year of the container's manufacture.
The Service Pressure
The symbol DOT, which certifies that the container meets with all regulations.
The designated container type (see container types above).
The statement "CNG Only".
A statement advising that the container should be visually inspected after an accident or every 36 months or 36,000 miles for damage and/or deterioration.
A statement identifying the manufacturer's expected end of life for the container.
These labels have specific wording, language, and appearance factors that are required by the DOT. These requirements are found in publication TP-304-03, as are the values to which containers of various types will be tested.