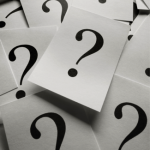 Dian Cucchisi, PhD, CHMM
Environmental Health and Safety Professionals are often faced with questions that do not seem to have black and white answers, but, in reality, regulatory requirements are not that gray. A common question: When do the requirements for
29 CFR 1910.120 and 29 CFR 1926.65
(OSHA's
Hazardous Waste Operations and Emergency Response
regulations) apply? The challenge for EHS professionals is to communicate to workers the distinction between what are considered environmental health risks and the risks to human health, and to clarify the difference of the word "hazardous" as used by various environmental protection agencies and Occupational Safety and Health Administration (OSHA).
The Environmental Protection Agency (EPA) and the state environmental protection agencies have
standards for soil and groundwater "cleanliness
" for residential and non-residential properties. Soil or groundwater in exceedence of those standards needs to be remediated (usually by removal), but to add to the confusion, sometimes when soil and/or groundwater is removed from the site and transported to a disposal facility it may not fall into the EPA's definition for hazardous waste. So here lies the misunderstanding; if it is not classified as "hazardous waste" by the EPA, people often make the determination that it is not considered hazardous to workers and, therefore, it is not necessary to take measures to protect the workers' health and safety.
When it comes to worker safety and the risks to human health, we must look at the requirements provided by OSHA. OSHA is focused on exposure potential and the resulting hazard assessment evaluation to workers from the chemicals that may be encountered when working in areas with potentially contaminated soil and/or groundwater. If the chemicals present are regulated by OSHA with a Permissible Exposure Limit (exposure based on an 8-hour average), the employer is required to conduct exposure assessments and air monitoring to determine potential risks to the workers onsite. It also requires that workers are protected from these potential exposures through either engineering controls or personal protective equipments (such as tyvek, gloves and respirators).
There is also a need to protect the workers and meet all the other applicable OSHA standards that mitigate health and safety risks to workers on this site. Such required protection would include:


developing a site-specific health and safety plan,


training workers in chemical hazards and controls,


conducting environmental monitoring to determine exposure,


instituting controls (PPE and Engineering) to protect from exposure potential,


clean up (decontamination).and a number of other procedures.


It is surprising and frustrating that this issue is still debated, but if it is, doesn't it make sense to use the guidelines in these standards to clarify? We are talking about human health and the regulations are clear about the requirements for worker training and personal protection when dealing with chemical contamination. You can use the environmental classifications to determine how to treat the situation, but you must look to OSHA to protect the workers as they are doing it.
Have you ever had workplace confusion regarding environmental risk and hazardous to human health? If so, I'd like to hear about your situation and how you resolved it.
Read More