Martha Hernandez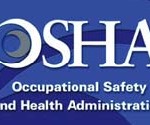 When it comes to training, OSHA takes it seriously. With good reason:
training keeps workers safe and reduces incidents
. Many OSHA standards specifically require the employer to train employees in the safety and health aspects of their jobs. Other OSHA standards require the employer to make sure that only certified, competent, or qualified workers are assigned specific tasks--meaning that they have had special previous training. OSHA compliance officers look to see that employers have provided appropriate training to their employees.
In an effort to improve the consistency of the quality and content of health and safety training, OSHA has developed a series of
"Outreach" training programs
. OSHA Outreach training focuses on segments of labor in the business sectors of General Industry and Construction and Maritime Industries. The courses are either 10 or 30 hours in duration with strict agenda guidelines containing focused and topical material, and must be taught by
instructors
that have extensive training and are approved to deliver the instruction. The instructors or "Authorized Providers" must attend OSHA train-the-trainer courses, adhere to rigorous standards, and are subject to unannounced audits by OSHA at any time. Over
3.2 million workers
have participated in this type of training over the last 5 years!
In today's blog we will look at the General Industry Outreach Training.
What is General Industry Outreach Training?
"General Industry" is defined by OSHA as any industry not directly involved with agriculture, construction, and maritime industries. The standards applicable to General Industry are contained in Section 29 of the Code of Regulations, Part 1910. As a result of the broad "General Industry" definition, one of the most popular OSHA Outreach courses is the
10-hr General Industry Training
which teaches safety and health hazard recognition and prevention. OSHA Outreach training focuses on segments of labor in the business sectors of General Industry and Construction and Maritime Industries.
Who Should Attend a 10-hour General Industry Training Course?
The OSHA 10-hour General Industry course is designed for plant superintendents and engineers, floor foremen, safety professionals, project managers, and any other personnel responsible for workplace safety. Indeed, many organizations include all their plant personnel in this training because EVERYONE is responsible for safety. This course is an excellent introduction to health and safety programs for new employees or when it is time to create a paradigm shift in attitudes about safety at a facility. The General Industry course can help line management get "safety religion"! In fact, OSHA recognizes the completion card as an indication of the importance of safety and health at an organization. Workers' Compensation insurance providers often will reduce rates for companies that provide this training to their staff.
Emilcott's OSHA 10-Hour General Industry Course
Based on the firm guidelines provided by OSHA,
Emilcott's 10-hour General Industry
course provides important information about how OSHA is involved in the general industry community and how employees can recognize and control common workplace hazards. The training focuses on recognizing and controlling hazards found in the industrial workplace. It assumes no prior training nor requires prerequisite training.
Much of our 10-hr General Industry course is interactive and hands-on.
More importantly,
our courses are taught by instructors with real-world experience
. Credentials and certifications provide a way to verify competency in particular fields but real-world experience should not be discounted. It's one thing to talk about electrical hazards, it's quite another to actually work around them. This experience allows our trainers to put the material in perspective and helps students make the connection between theory and practice.
Quality Training Makes a Difference
We have found that the
OSHA Outreach Courses for both Construction and General Industry
help site management really "get it" when it comes to site safety! This training has given new life to existing safety programs and initiatives at our client sites. Have you seen safety training make a difference is program compliance at your sites?