What Employers Need To Know When Implementing A First-Aid Training Program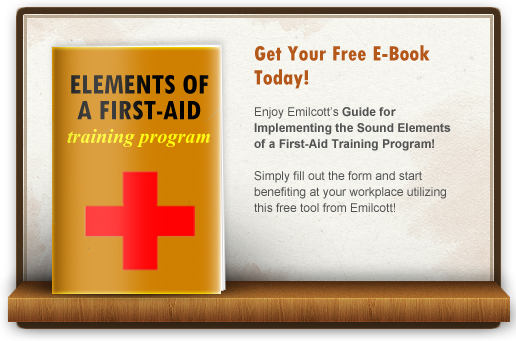 OSHA maintains that a workplace first-aid program is part of a comprehensive safety and health management system that includes the following four essential elements:
Management Leadership and Employee Involvement
Worksite Analysis
Hazard Prevention and Control
Safety and Health Training
Emilcott has developed this guide as a summary of the basic elements that an employer should incorporate into the training component of a first-aid program at the workplace. Whether training is provided by certified instructors from in-house or from a reliable vendor, the how and why employees are being trained is very important towards the programs overall success:
Things to consider:
Teaching Methods and the Mix of Presentation
Will this prepare employees to respond to health emergencies?
Will employees gain knowledge toward assessing the emergency scene?
Will the employees be able to respond to both life-threatening and non-life threatening emergencies?
Learn more by downloading our Guide for implementing the Sound Elements of a First-Aid Training Program